"CloudHost" WordPress Hosting Theme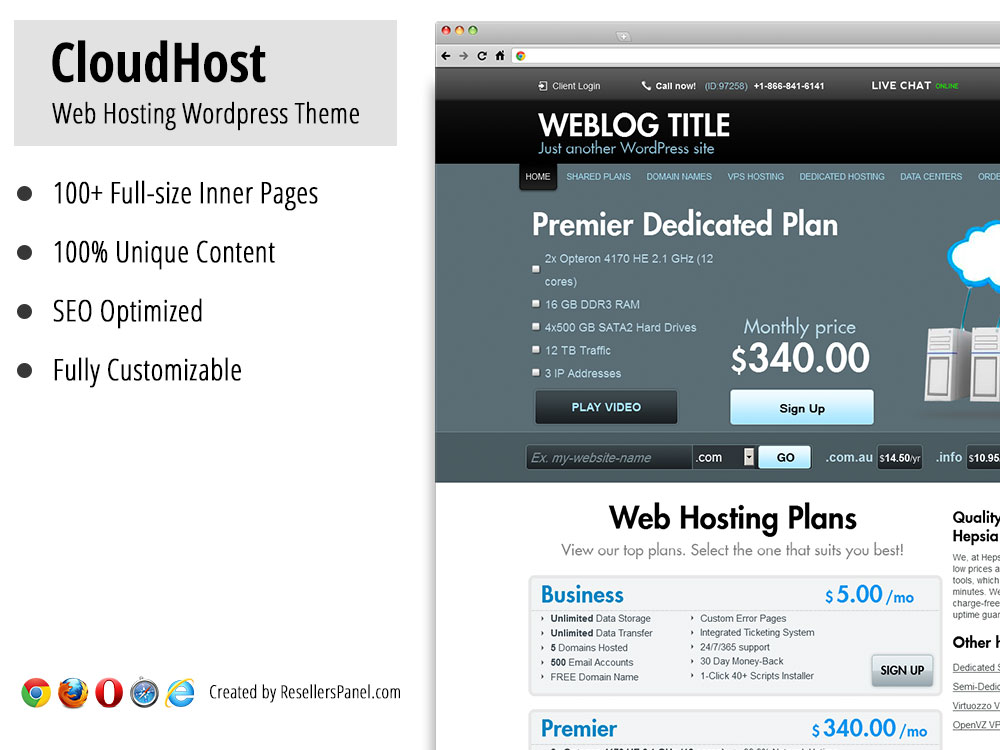 WordPress Hosting Theme Overview
CloudHost is the latest addition to our collection of WordPress hosting themes. Just like Clean Style before it, it's designed by a different design studio and offers a new approach to how the home page of a web hosting store can look. It relies on different shades of blue and a bit back for it's color scheme.
With CloudHost you will be able to use more than 100 different pages to build your website, just like with the rest of our WordPress hosting themes. Each page comes with unique content, that is generated just for you. It's SEO optimized, with custom meta title and meta description.
Everything about our CloudHost WordPress hosting theme is completely customizable. You are free to modify the text, change the way the theme looks, add new pages, edit pages, build new menus, etc. The CloudHost theme is available for free and can be used by anyone.
Ideal for selling:
Highlights
100% Free
4 Color Options
Unique Content
More Than 100 SEO Optimized Pages
Multiple Index Pages
Different Page Layouts
API Integrated Order Form
Requirements
Free account with ResellersPanel.com (if you don't have one, you can sign up for free)
ResellersPanel WordPress Plugin (required for connection with API)
One response to ""CloudHost" WordPress Hosting Theme"