Easy Flow WordPress Theme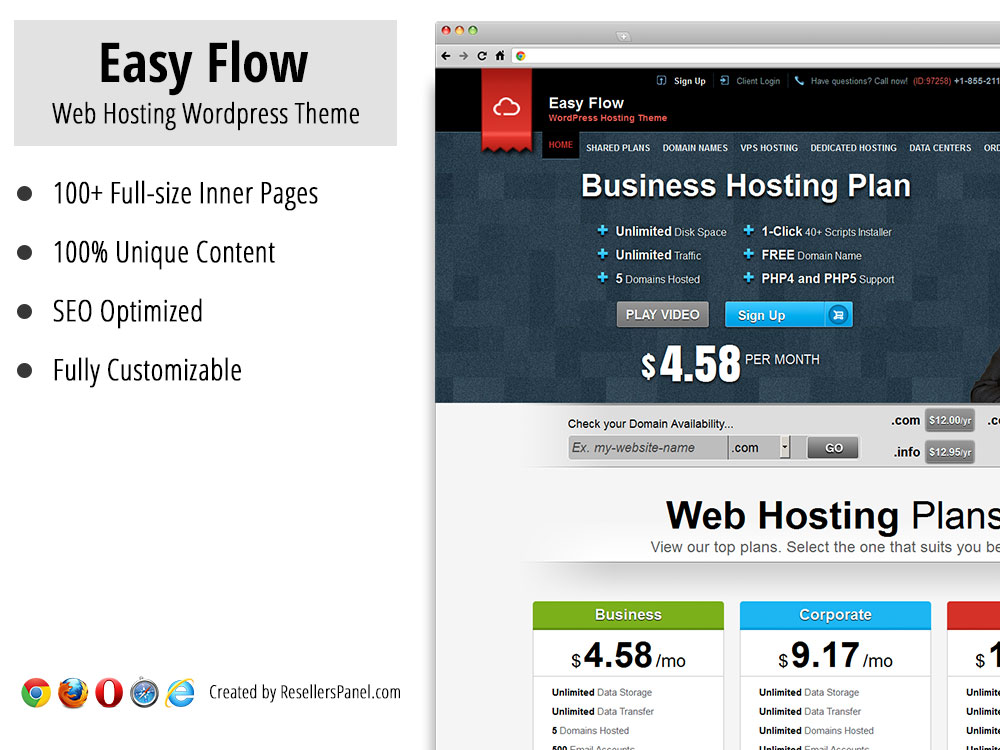 Easy Flow WordPress Hosting Theme Overview
Our Easy Flow WordPress hosting theme features a large, stylish, pixelated header background image, and as a result it offers a unique look. The template body combines clear fonts (Helvetica and Arial) with simple grey and white backdrops, in addition to a splash of color to accentuate the different packages. Furthermore, finished in a pleasant shade of red, the buttons themselves are designed to attract attention without creating a sense of alarm.
It has native support for all the 100+ web pages included in our WordPress plugin. Among these are both regular product pages designed to convert your visitors into customers and article pages addressing different hosting subjects designed to attract new visitors. In addition, each page has been fully SEO-optimized to give you a head start.
Most of all, every aspect of the Easy Flow WordPress hosting theme is completely tweakable. As a result, you can customize it any way you want if it's not to your liking. Also, just like our other WordPress hosting themes, Easy Flow is available for free.
You can sell:
Highlights
100% Free
Responsive
Unique Content
100+ SEO Optimized Pages
Different Page Layouts
Complete API Integration
Requirements
Free account with ResellersPanel.com (if you don't have one, you can sign up for free)
ResellersPanel WordPress Plugin (required for connection with API)