"EasyFlow" Hosting Theme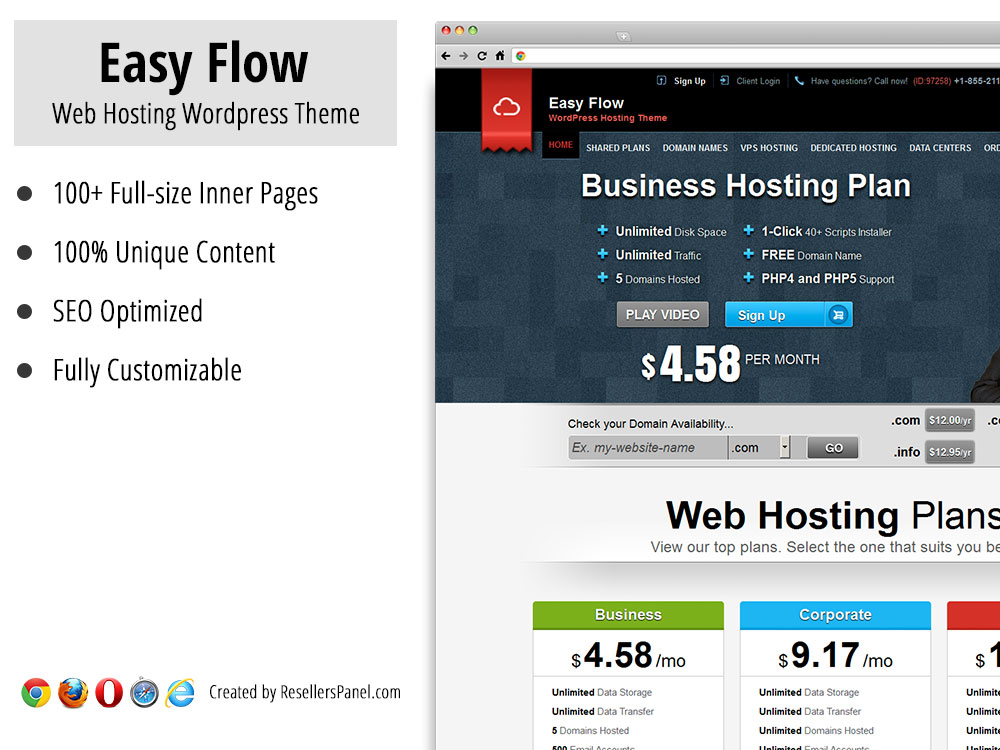 EasyFlow WordPress Hosting Theme Overview
The EasyFlow WordPress hosting theme is now available, with a clean and simple layout. It utilizes a plain grey background with minimal shadows. The theme also comes with multiple elements that use colorful accents in green, blue and red, making them really pop.
Just as with other themes, the EasyFlow WordPress hosting theme supports more than 100 pages. Each page features unique content that is generated just for your store and is not used anywhere else. The pages are also fully SEO optimized from the start, with custom meta titles and meta descriptions for each.
Every elements of these 100+ pages is completely customizable, starting from the menus on the top, the design, the text, etc.
The EasyFlow WordPress hosting theme is available for free and you can download it today from here.
You can sell:
Highlights
100% Free
Responsive
Unique Content
SEO Optimized
More Than 100 Pages
Different Page Layouts
Full API Integration
Requirements
Free account with ResellersPanel.com (if you don't have one, you can sign up for free)
ResellersPanel WordPress Plugin (required for connection with API)