Hosting Easy WordPress Theme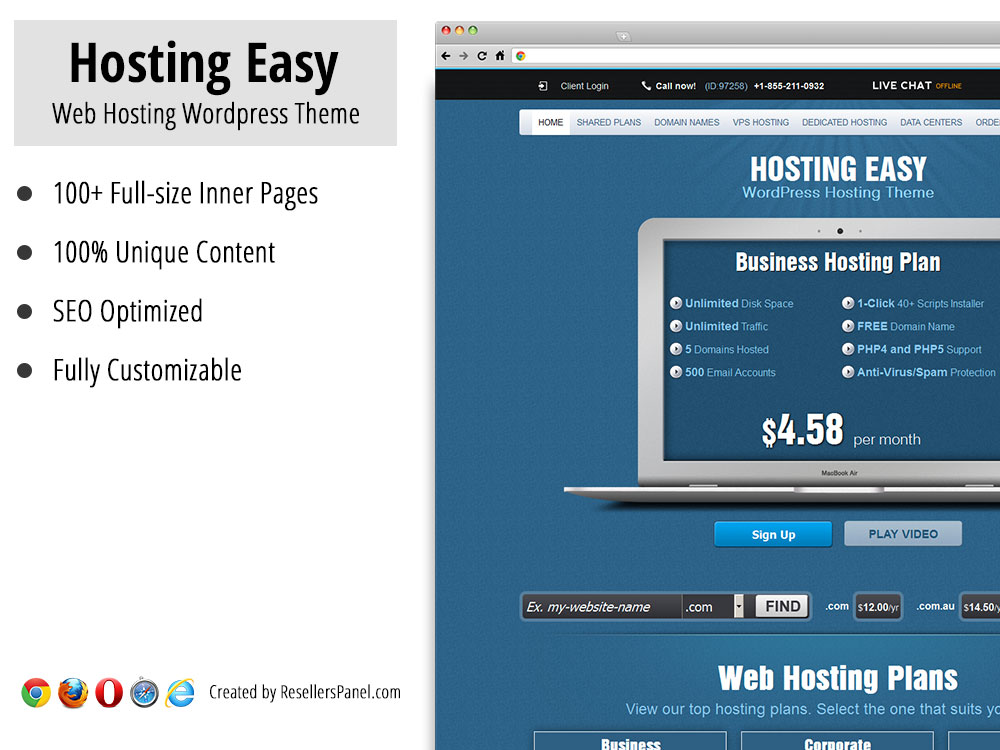 Hosting Easy WordPress Theme Overview
The Hosting Easy WordPress theme offers a calm and serene approach as to how a web hosting store should look. It uses different shades of blue for the background, the text and the action buttons. On paper this may sound a bit minimalistic, but in reality the theme looks really good, especially if we also take into consideration the little pinch of orange that's been added next to the text links.
With native support for more than 100 web pages that range from product pages (designed to convert potential into actual customers) to article pages on different web hosting-related topics (designed to drive search engine-referred visitors to your website), the Hosting Easy WordPress theme is a true turn-key hosting store. Also, all these pages are SEO-optimized and have completely unique textual content.
In addition, each page allows you to customize its content and design in a way that genuinely reflects your brand's message and vision.
The Hosting Easy WordPress theme is available for free and requires ResellersPanel's WordPress plugin in order to become a full-blown web hosting store.
You can sell:
Highlights
Mobile-Ready
Completely Free
Unique Content
100+ SEO Optimized Pages
Different Page Layouts
Complete API Integration
Requirements
Free account with ResellersPanel.com (you can sign up from here)
ResellersPanel WordPress Plugin (contains all page content)