"HostingDeluxe" WordPress Theme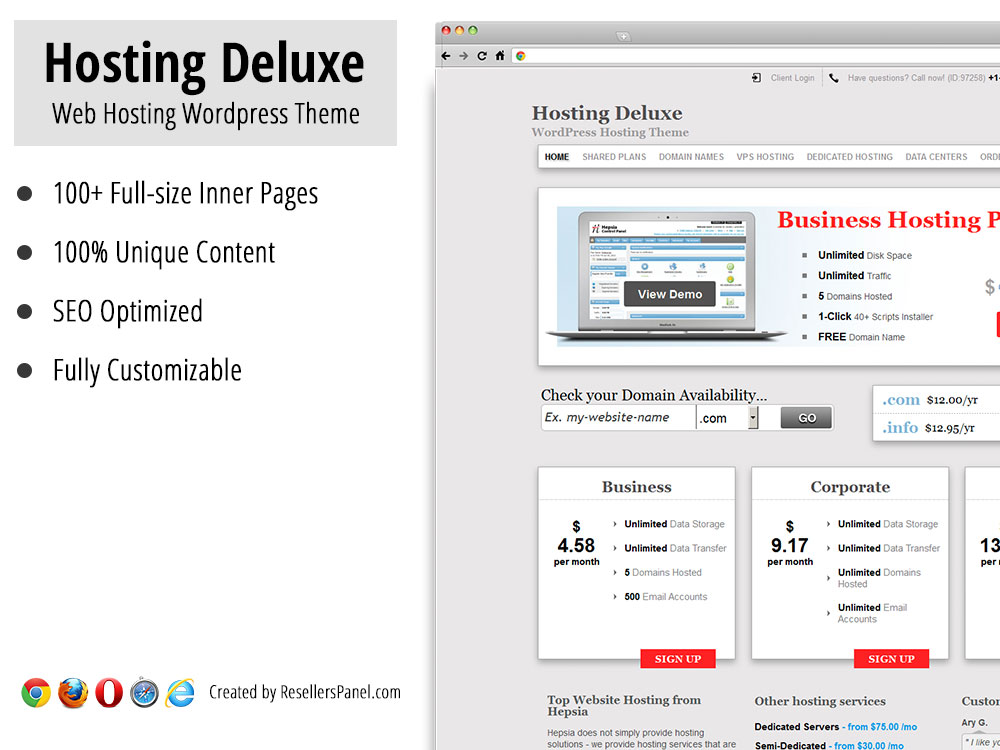 HostingDeluxe WordPress Hosting Theme Overview
Our Hosting Deluxe WordPress hosting theme offers a simple grey background, with elements in white boxes with simple shadows. This simple color selection is complimented by red elements and vivid images, which really stand out and attract the attention of the visitor.
This themes has full support for more than 100 pages, all related to web hosting, staring from product pages to article pages designed to bring traffic to your store. Each one of themes pages is fully SEO optimized with unique content generated solely for your store and custom meta description, optimized for clicks.
The Hosting Deluxe WordPress hosting theme is also fully customizable – you can change every element of the design and every word of the text. It's available for free and can be downloaded from here.
You can sell:
Highlights
100% Free
Responsive
Unique Content
100+ SEO Optimized Pages
Different Page Layouts
Complete API Integration
Requirements
Free account with ResellersPanel.com (if you don't have one, you can sign up for free)
ResellersPanel WordPress Plugin (required for connection with API)