Simple Honeycomb WordPress hosting theme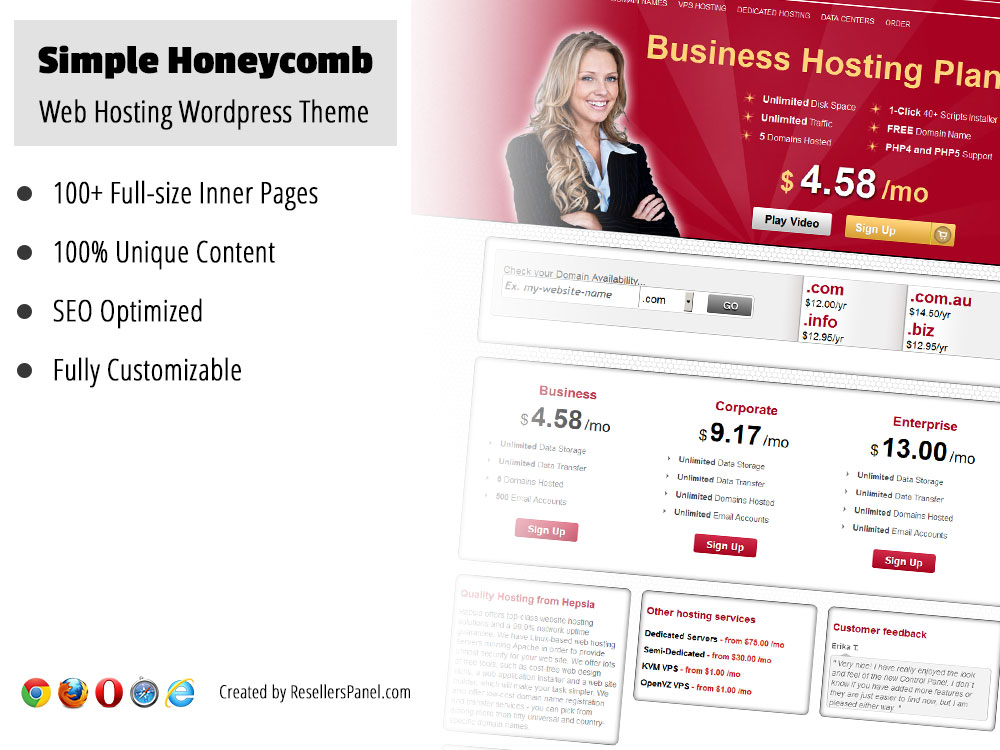 Overview of the Simple Honeycomb WordPress hosting theme
Our Simple Honeycomb WordPress hosting theme offers a unique red banner background, complete with elegant, rectangular content boxes with rounded corners. The mellow-yellow/blood-red CTA buttons, on the other hand, provide very good hue contrast, guiding visitors' attention straight to the most important sections of the page.
This theme offers out-of-the box support for our collection of 100+ web pages. Among these are both product pages, which support various layout modification options and which are designed to turn website visitors into customers, and article pages, which are optimized around different keywords and which are meant to attract new client referrals from search engines. All these pages are SEO-optimized and are also fully customizable. In fact, you can modify anything – from the design itself to the textual content – to better suit your vision.
You can get the Simple Honeycomb WordPress hosting theme for free by being part of the Free Reseller Hosting Program offered by ResellersPanel.
You can sell:
Highlights
100% Unique Content
Available for Free
Mobile Ready
Fully SEO Optimized Pages
Different Page Layouts
API Integration
Requirements
Account with ResellersPanel (sign up for free)
ResellersPanel WordPress Plugin (required for connection with API)