The 6 best related posts plugins for WordPress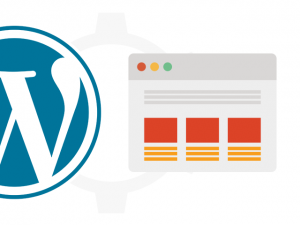 Imagine the following scenario. You write an article for your website. It gains popularity, people start to come, you collect some leads and convert a few of them.
However, you also notice that people don't go further than reading the article itself. They neither explore your site in detail nor read anything else.
If only there was a quick and surefire way to keep them engaged a bit more, to show them your other articles of value…
Well, there is such a way! You can simply resort to a related posts plugin.
Today, we will show you some of the popular and useful related posts plugins for WordPress.
Why do you need a related posts plugin?
A related posts plugin will allow both your first-time visitors and your returning visitors to learn more about the topics on your website.
Here are some of the top reasons why you should start using a related posts plugin:
To increase the overall time people spend on your site. Showing your visitors additional content that is related to the article they are currently reading will make them spend more time on your website.
To convert more visitors into customers. The more time visitors spend on your site, the more prone they will be to become your customers.
To regenerate older content. Did you write a great article last year that is still valuable today? Showcase it at the end of the newer posts.
To advertise premium content. Have a special, high-converting article? Why not showcase it at the end of the regular posts?
To minimize bounce rates. A high bounce rate indicates that visitors never visit any of your other pages. Give them a sample of your best content to keep them on your website and to turn them into customers.
Popular websites using related posts
Related posts are so effective that almost everyone uses them in one way or another. Let's take a look at the following websites:
The guys at Crazy Egg use the blog to drive visitors to their main site and to turn them into customers. To this end, each blog post ends with at least 4 other related posts.
Search Engine Watch publishes SEO-related stories, news about Google algorithm changes, etc. and uses a related posts module to drive traffic to them.
CNET – one of the biggest news and consumer review websites, uses related posts to keep visitors even after they have finished reading a given article.
The Verge, which is another very popular website, offers a very minimalist approach to the related posts whose titles are listed at the bottom of each article.
Deadline focuses just on entertainment news but makes heavy use of the related posts feature. Visitors looking for entertainment news often read other articles related to the same subject.
Moz.com – one of the most popular SEO blogs out there, receives tons of guest articles each mont but publishes only the best. This curated collection of valuable posts is a true treasure trove and visitors often stay on to read another article.
The best related posts plugins for WordPress
Yet Another Related Posts Plugin

Probably the most popular related posts plugin, Yet Another Related Posts Plugin (or YARPP for short) has been downloaded more than 4 million times. And there is a good reason why this number is so high.
Yet Another Related Posts Plugin is easy to use, simple to configure and powerful enough to satisfy all your needs.
Its complex algorithm finds related posts, pages and custom post types based on multiple criteria.
However, it's far from perfect – the complex algorithm is quite resource-intensive. This can lead to problems if your website is located on a regular shared hosting server.
Jetpack

Jetpack has grown from a regular plugin to a collection of 35 different modules. And, as you may have guessed, one of these is a related posts module.
You can use it if you have more than 10 posts. With Jetpack, you can scan not only the content itself, but also any associated tags and categories to find similar articles.
It also allows you to choose where exactly the related posts themselves will show up – at the top, at the bottom, etc.
What's more, you can block specific posts or even whole categories from showing up.
And the best part? Jetpack will not affect your site's performance, as all calculations will be carried out by the servers powering Jetpack.
Contextual Related Posts

Another popular related posts plugin is Contextual Related Posts.
Just like Jetpack, it allows you to pick the location where the related posts will show up – above the given article, below it, etc. It also supports sidebar widgets.
The biggest advantage of the Contextual Related Posts plugin is that it allows you to display not only the titles of the related posts, but also small excerpts whose length is also up to you.
Another advantage is the possibility to customize the look and feel of the related posts on your website.
You will have granular control over how many related posts will be shown, as well as the ability to exclude specific posts or whole categories.
However, the plugin does have its downsides. The algorithm for finding related posts takes into consideration only the title of the given post and the body content, ignoring the tags and the categories.
Another downside is that it can consume a lot of resources, just like YARPP can.
Yuzo – Related Posts

Yuzo is a powerful related posts plugin.
Its developers have put a lot of effort into crafting it. You will be able to change the way in which the related posts will show up on your site and to choose custom texts, custom thumbnail sizes, custom backgrounds, etc.
Another thing of note is Yuzo's speed. It's very fast and offers proper caching support, which will reduce the strain on your database a lot.
Other than that, the feature set is pretty standard. You will be able to choose where the related posts will show up, to exclude posts and/or categories, to manually add related posts, etc.
The algorithm itself supports posts, pages and custom post types, but there is little information on how exactly it works.
Related Posts By AddThis

AddThis is the maker of one of the most popular web content sharing widgets. Leveraging their own knowledge about what people like and share on social media platforms, the guys at AddThis have developed a related posts plugin of their own.
The AddThis Related Posts WordPress plugin's strong side is that it looks very modern and stylish.
Feature-wise, however, the free version comes up a bit short. Despite its modern looks, it offers limited customization options and does not allow you to manually add related content.
The plugin's advantages include detailed statistics about how users interact with your content and the ability to tweak the content recommendation feature in accordance with your particular audience.
The analytical tasks will be carried out by the servers powering AddThis, so you don't need to worry about your website's performance or your resource consumption.
Shareaholic
Just like AddThis, Shareaholic offers a full suite of web content sharing tools and an article recommendation feature.
Again, like AddThis, Shareaholic will 'scan' your content on their server, meaning that your website's performance will not get affected in any way.
As far as features go, Shareaholic offers some level of customization and control over which content will be recommended.
The biggest differentiator for Shareaholic, however, is the fact that it allows you to feature content that is not on your blog.
You will still have full editorial control and you will even get a small ad revenue share in this way.