The 7 best lead generation plugins for WordPress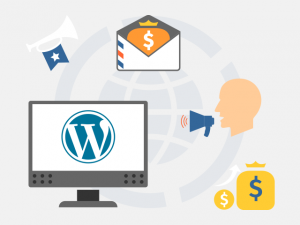 If you'd like to run a successful online business, regardless of your targeted market or customers, you should consider the lead generation WordPress plugins. They will help you find new and potentially lucrative business opportunities.
If you have doubts about the importance of having a good email list, keep in mind that according to studies, email marketing still has the highest ROI of any other channel.
A good lead generation plugin will help you with the most basic daily tasks like collecting and managing your emails and approaching potential customers. As a result, you'll be able to grow your business a lot faster.
We've browsed through and tested dozens of different lead generation plugins. Below, we will list the 7 lead generation plugins we found out to perform best.
Of course, you may find others that will perfectly suit your online business needs as well. In that case, you can check our guide on how to efficiently get more email subscribers.
The 7 best WordPress lead generation plugins
A quick note before we start – we know pop-ups can seem intrusive. A lot of people think that they no longer work. However, this is simply not true. A lot of popular sites attribute the growth of their email lists to exclusively to popups:
OptinMonster

OptinMonster is a useful WordPress lead generation plugin. It has many cutting-edge features which allow web marketers to acquire new clients.
Some of its must-have features include a drag and drop form builder, exit intent technology, A/B split testing, the ability to show specific messages for different campaigns, plus built-in analytics.
As a result of this, you'll be able to easily launch successful lead generation campaigns.
If all this sound exciting, keep in mind that OptinMonster is not a free plugin – it has several different subscription plans. The entry-level OptinMonster plans will cost you $9/month.
SumoMe

SumoMe is not a single plugin, but a collection of different tools that can help you grow your website traffic.
With SumoMe, you will gain access to a mat, smart bar, scroll box and many other tools, that can help you build a better community around your content.
These tools are available for free. However, in order to remove the SumoMe branding or gain access to advanced insights, you will have to pony up for a subscription. The lowest subscription tier starts at $29.00/mo.
The subscription model, however, hasn't stopped SumoMe becoming one of the most popular lead generating services. Airbnb, Complex, Canva, The Art of Manliness, and BarkPost all use the SumoMe set of tools.
Leadin / Contact Forms & Website Analytics by HubSpot

Contact Forms & Website Analytics by HubSpot (formaly Leadin) was created by Hubspot as an easy-to-use lead generation plugin available for free. If you use it, it'll not only inform you on the identities of your visitors, but it'll inform you on their exact actions on your WordPress-based website.
Therefore, you'll get all the info that you need for everybody who has submitted a form during their visit. You can use this info to make your site match their needs so that they will return and even recommend it to others like them.
Three different features make Leadin so crucial for your online success, namely: capture forms, contact management, and marketing analytics. Once downloaded, you can easily configure it. You don't need advanced WP or software knowledge for activating Leadin – it only takes a couple of minutes.
Hello Bar

Hello Bar is an easy-to-install lead generation plugin for your WordPress-based website. It will help you welcome more visitors using a simple, yet efficient technique – a neatly-designed bar will pop up each time a visitor loads your site. Of course, you can write the message inside the bar.
The bar itself will be displayed at the top of your web page. When your visitors click on it, they will be asked to subscribe for your email notifications and/or start their free trial (if you offer such) for your software product.
Installing and setting up Hello Bar is a piece of cake. It's not free, but it's definitely a great functioning and handy tool which is worth considering.
OptinSkin

Instead of a subscription, OptinSkin asks for a one-time payment to access the plugin.
After this payment, you will have access to multiple different types of opt-in forms and social share boxes. And each of these forms and boxes is fully customizable, allowing you to match them to your website perfectly.
Like other lead generation plugins, it offers stats and integration with popular email marketing services.
The one downside of OptinSkin is the bit dated interface.
BoxZilla / Scroll Triggered Boxes
Scroll Triggered Boxes is an easy-to-use plugin which will need almost no resources to do its jobs. You can use it for various add-to-call actions on your website. For example, adding sliding or fading boxes with the content of your choice on a web page.
This means that you can add textual content, custom HTML, email collection forms and Facebook-like boxes that will all function flawlessly on your website.
Since May 2016 you can also use Boxzilla instead of Scroll Triggered Boxes. The same developers behindScroll Triggered Boxes have built Boxzilla as a direct replacement.
It does the very same things like Scroll Triggered Boxes and it is available for free (the core Boxzilla plugin) with the option to extend its functionality through paid additional advanced add-ons.
WordPress Call to Action
If you want to quickly add a call-to-action button on your website or test which button performs better with your audience, the WordPress Call to Action plugin has got you covered.
Using its slick interface, you can add new buttons to your site with ease, and customize them to your liking.
The plugin also features a powerful A/B testing tool, where buttons can vary by design or by text. This allows you to precisely pinpoint the combination that performs best with your audience.
WordPress Call to Action is available for free and doesn't require any sort of additional payments of subscriptions.
2 responses to "The 7 best lead generation plugins for WordPress"