The 11 best WordPress two-factor authentication plugins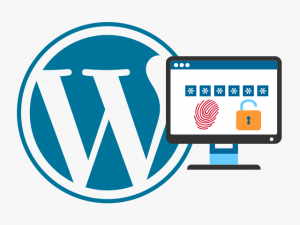 Hacking incidents are making headlines every day. Website safety is, indeed, a very serious issue.
And no one can predict when an attack can be launched against your website. A bot could have discovered a hole in your security or a random hacker may be targeting you.
This is why it's important to double down on security and take the necessary precautions. This way, even when someone tries to attack your website, they will have a much lower chance of success.
And today, we will show you the 10 best WordPress two-factor authentication plugins, which will help add that much needed security element to your website.
What is two-factor authentication?
To be on the safe side security-wise, more and more site owners are embracing two-factor authentication (2FA). The latter involves having people looking to sign in to a website pass through two rounds of identity verification.
Giants like Google, Facebook, Twitter, and Amazon have already resorted to two-factor authentication (a.k.a. two-step verification).
Thanks to their push, two-factor authentication is now much more common and a lot more people know about it and how to use it.
How does two-factor authentication work?
There are different two-step verification methods. The most common one requires an additional, mobile device-conducted identity checkup (typically through the use of a supplementary application), aside from the standard submission of login credentials (a username and a matching password).
Other common methods involve the necessity to insert a particular PIN (personal identification number), to respond to a given visual challenge or to enter an arbitrary sequence of key fob-displayed digits in order to log in.
Why is two-factor authentication so important?
As already stated, 2FA provides a second coat of security in an age when anyone could get hacked.
2FA makes an attacker's job much more difficult. The vast majority of attackers will throw in the towel and wave the white flag if they fail to take over your website on the first try.
In addition, automated scripts are now responsible for a lot of the attacks. They will scan hundreds of websites and then launch an attack on those that are vulnerable. With two-factor authentication enabled, you will shut them without any extra effort.
To make a long story short, if there's ever anything you can do to make your website tougher to hijack, don't hesitate to do it.
The best WordPress two-factor authentication plugins
Duo Two-Factor Authentication

Duo Security's Duo Two-Factor Authentication plugin gives WordPress blog owners a hassle-free way to set up 2FA. The process involves downloading and activating the plugin itself, as well as selecting the user roles two-factor authentication will be enabled for.
UX-wise, everything is rather straightforward. To log in, aside from supplying their username and password, one needs to pass through an extra, smartphone-assisted ID verification step, which includes several options.
One can validate they are who they say they are either by approving a mobile app-sent login request, by making a phone call confirmation or by entering a unique, single-session passcode.
UNLOQ
The guys at UNLOQ recently released a completely overhauled version of their 2FA plugin with the same name. This updated version touts a really quick 60 seconds setup process, supports shortcodes, a custom login URL and it's completely customizable.
With UNLOQ, you can choose the type of login security you have – only a password, only UNLOQ or using a password and UNLOQ as the second factor. If you choose to use UNLOQ, they offer time-based password, email or push notification to your phone as authentication methods.  Their phone app is available for both iPhone and Android and supports fingerprint scans for authentication
One thing to keep in mind – for the moment UNLOQ is available for free, but there are plans for a premium version down the road. At the moment, there is no information about which features will be limited to the premium version and which will remain free.
Google Authenticator
Google Authenticator is another WordPress two-factor authentication solution blog owners like you can make use of.
Aside from the Google Authenticator plugin itself, you need to install the identically named smartphone application as well.
You can enable 2FA on a per-user basis. To log in, both administrators and less-privileged users must provide a valid username/password combination and enter a six-digit, Google Authenticator app-generated, one-time authorization code.
You can make use of the 'Enable App password' option, but this will affect the overall level of security in a negative way, so you'd better leave the respective checkbox unchecked.
Even though the plugin has not been updated in the recent year, it's still a solid choice.
Authy Two Factor Authentication

Authy is a multi-platform 2FA solution WordPress site owners can too take advantage of.
You have to install the Authy Two-Factor Authentication plugin itself, get a free API key from https://www.authy.com/signup and insert it in the respective field in the WordPress admin dashboard. To establish the personal ID, Authy uses SMS.
Site owners can: a) impose 2FA on each and every user; b) impose 2FA on users with particular roles; or c) let users decide whether or not to use 2FA.
iThemes Security

The iThemes Security plugin offers multiple site protection options, including WordPress two-factor authentication.
It uses a third-party app for mobile authentication, such as Google Authenticator or Authy.
If you have one these apps, you have to 'sync' it with the iThemes Security Pro plugin.
To log in, aside from typing in their username and password, you have to also enter a unique, app-generated, one-time validation code, which changes in every 30 seconds.
ManageWP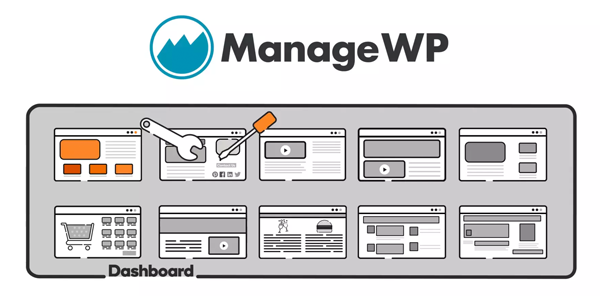 Albeit not a security plugin per se, ManageWP allows WordPress users to manage all their blogs, to create backups, to run updates, etc. through one single admin panel.
The inbuilt 2FA option itself supports login approval code delivery via either email or SMS.
Wordfence

Wordfence is a powerful, multi-feature site protection solution. Not only does it perform periodic hardware scans to verify that the given site hasn't been compromised, it can also increase its loading speed by as much as fiftyfold.
Needless to say, Wordfence also offers 2FA, this time under the moniker of Cellphone Sign-In. This is actually quite appropriate given the fact that the use of a mobile device is what lies at the heart of the login authentication procedure here.
Jetpack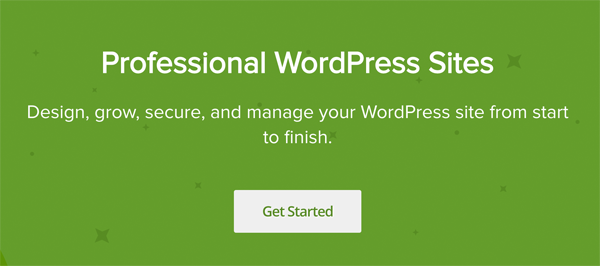 Jetpack comes from Automatic, the guys that are directly behind WordPress. It offers a lot of functions, but here we will take a closer look at the security portion and more specifically – the two-factor authentication.
It relies on the two-factor authentication implementation in WordPress.com – the default login page for WordPress is ignored and a new one is used. Jetpack works with both a phone app (such as Google Authenticator) and SMS code.
Rublon

Rublon is a WordPress two-factor authentication solution, recommended by a lot of security experts and has received a lot of favorable reviews. They have developed their own two-factor authentication system and don't rely on 3rd party apps. As with other, you can choose between two types of authentication – by email or by phone, with the emphasis being on the phone solution.
The free version has a one account per website limit. For more, you will have to move to their paid tiers.
Miniorange 2fa

Miniorange Two-Factor Authentication plugin supports all popular types of additional authentication as well as authentication over a phone call or SMS. It works with 3rd party apps such as Google Authenticator or Authy. However, Miniorange recommends the use of their proprietary authenticator app, as it will encrypt all the data.
Just like Rublon, the free version of the plugin works for one account per website. If you want to set up two-factor authentication for additional accounts, you will need to purchase the premium version.
In conclusion
The two-factor authentication of WordPress is getting more and more popular.
Jetpack, the plugin designed by Automatic themselves, also offers WordPress two-factor authentication by default.
It brings that extra degree of protection today's website owners are in dire need of.
Why?
Let's be honest, a magic wand that can make hacker immediately disappear altogether hasn't been invented yet.
There is the omnipresent possibility that your WordPress-driven site might get hijacked by someone.
So, do your homework ahead of time and take appropriate login security measures.