30-day Free Trial for all Semi-dedicated servers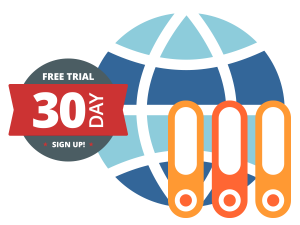 Allow your customers to test the semi-dedicated servers you offer absolutely free with the new 30-day Free Trial option.  They are no longer required to supply any kind of card/PayPal account information.
In other words, you're now able to offer all of your targeted customers the chance to try out your hosting services without any commitment. We believe that this one-of-a-kind offer will considerably boost your profits.
Similarly to the free trial of the web hosting packages, the Free Trial option for the semi-dedicated servers can be used for a period of 30 days.
Why semi-dedicated servers?
You will be surprised how many websites are currently online – from small personal blogs to large multilingual forums. Many of the popular e-commerce sites and huge international forums have started with just a few visits per day. Success takes time, yet at some point we believe that your website(s) will start to outgrow the hardware resources a regular web hosting account can provide. However dedicated servers are a lot more expensive and difficult to manage and maintain without the required knowledge. That's why the semi-dedicated server service was introduced. Available for the past 6 years, it has enjoyed huge popularity with various types of personal and business websites.

Many regular web hosting accounts are upgraded to semi-dedicated server plans on a daily basis.
All your web hosting clients need to do in order to move to a semi-dedicated server is click once inside their Web Hosting Control Panel. We've given our best to make this transition as quick and intuitive as possible. The 30-day Free Trial for  semi-dedicated servers is also available on the signup page for all the newcomers.
Semi-dedicated servers advantages
Improved performance – a semi-dedicated server offers powerful performance due to its ample CPU quotas and performance-critical resources. It can handle multiple database queries simultaneously.
Each semi-dedicated servers will make hosting of resource-consuming websites and/or applications a piece of cake, regardless of the amount of concurrent database requests sent by their users:

Customers can take advantage of lightning-fast SSD drives, reliable ZF LZ4-based data compression and all the other performance benefits of the advanced cloud hosting platform.
Guaranteed security – Unlike shared hosting accounts, the semi-dedicated server accounts guarantee outstanding stability round the clock. No other user account can affect the proper functioning of the semi-dedicated server in any way. Another reason to choose a semi-dedicated server are the various security improvements they have: the ModSecurity anti-hack firewall, the ability to control the outgoing connections, etc.
Fully managed server solution– Similarly to the shared hosting accounts, we will handle all the server monitoring and management procedures for any semi-dedicated server account. This includes routine software and security updates as well as regular hardware upgrades. Thus, the service we offer will remain up-to-date at any given time.
Ease of use – the semi-dedicated servers are managed  in the very same way like any shared hosting one. There are no admin consoles to log in into. What's more, the OS and all other required software come pre-installed and pre-configured for optimal performance. Thanks to the pre-installed Control Panel, managing websites and applications will be easy and quick.
A 30-day Free Trial option for semi-dedicated server users
Probably the greatest semi-dedicated service innovation is the Free Trial option. It allows everyone to test the services for a period of 30 days as much as they like and sign up for another period only if satisfied with their quality.
Use the Free Trial option to attract more customers. It offers them a trustworthy way to test the services that you sell.
A 30-day Free Trial option for a semi-dedicated server is hard to find on the present-day web hosting market. That's why, if advertised properly, it has the potential to considerably maximize your profits.
How the Free Trial works: your clients have to fill in their account details on the order page. Then they will be instantly sent to a thank-you webpage in order to set their password. After that the Control Panel will be loaded and the Free Trial option will be available.
No credit card, PayPal account or any other kind of payment information will be required if they choose the Free Trial option! No such information will be required during the trial period of 30 days. Needless to say, they will also have the option to complete the signup procedure earlier.
NOTE: If the client does not sign up for the selected server package after the Free Trial period has expired, their data will be kept for another 30 days on our servers.
If the client does not sign up within that period – the data will be deleted.