The best free tools to monitor website uptime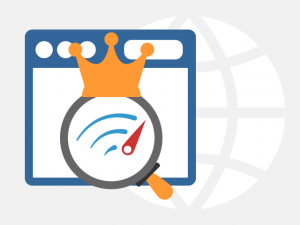 If your website is anything more than just a personal blog, then website uptime must be one of the most important metrics for you. Any time your site is down, this can lead to lost revenue.
However, if you have an active daily life, you probably can't devote the time to keep a constant eye on your website. This means that if your site goes down for whatever reason, it can take hours before you are aware of this.
Wouldn't it be great if there were tools that can alert you when your website goes down? And wouldn't it be great if these tools don't require another monthly subscription like almost every other online tool today?
Well, such tools exist, and yes, they can be completely free. Today we will take a look at the 14 best free tools to monitor website uptime.
How to monitor website uptime for free
Monitority
The info on the website of Monitority is sparse, but they get the point across – a website monitoring service that supports unlimited domains, URLs, and IPs. It will ping your website every minute from multiple locations, and if there is a problem, there are free alerts via email, Twitter or SMS (if supported by carrier).
Uptime Robot
The free plan from Uptime Robot will allow anyone to monitor website uptime with ease. You will be able to monitor 50 websites, with checks every 5 minutes. They also promise to keep 2 months of uptime logs for your websites.
Aside from websites, they can also monitor ports, to make sure that a specific service is operational.
The downside of their free tier is that there are no SMS alerts.
Uptime Dog
Uptime Dog has a bit dated website, but the service is still up and running. They will monitor website uptime from 2 different location with checks every 2 minutes.
Uptime Doctor
Uptime Doctor offers a free tier so that you can monitor website uptime without a monthly fee. However, their free tier is limited to only 5 websites (or 5 ports) and 50 push alerts.
The checks are made each minute, which is quite fast. They also have servers in 27 locations in the USA, Europe, and Asia, which means that you can notice if your website starts to load slowly at any moment.
Aside from the free tier, a 30-day free trial period is available for their premium tiers. However, the paid plans don't offer a lot more features – the highest tier tops at 40 sites/ports monitored.
SiteUptime
The website uptime monitoring service from SiteUptime is quite limited. With their free plan, you can monitor only 1 website. They have 8 location from which pings are sent each 30 to 60 minutes.
With the free plan, you don't have access to SMS or push notifications, with email notification being the only option.
The advantage is the monthly and daily uptime stats they provide.
The situation with the premium plans is, unfortunately, a bit bleak – with their top offer, you can monitor only 6 websites, with checks every 2 minutes.
!nsping
With !nspiring, you can monitor website uptime for 2 URLs/port at 2-minute intervals.
The unique thing that makes !nspiring stand out is the work they have done to make their uptime reports available. You can integrate them with Skype, Slack, Office 365 and more. And they do offer Webhooks, which allows you to even include them in any custom application that supports Webhooks.
With their free tier, you are limited to one integration only.
Hetrix Tools
Hetrix Tools offer one of the most feature-rich uptime tools on the market. It promises not only to monitor your website but also server processes. This way, if you have a VPS or a dedicated server, Hetrix can notify you about potential problems before your website goes down.
Other than that, their free tier offers all of the features, that are also available with their premium plans – unlimited report history, 3rd party app integrations, SMS alerts and downtime diagnostics.
There is only one drawback – their free plan requires that you log in their dashboard at least once in 30 days.
StatusCake
StatusCake offers a bit limited free plan when compared with their premium offers. However, in terms of features available, it's still a great deal.
You will be able to monitor an unlimited number of websites, with 5-minute interval checks. You will also have full API access, with a limit of 250 calls per month.
Another feature of StatusCake is what they call full browser testing. This means that checks to your website will be made through a browser instead of just pings to see if the server responds.
Pingdom
Pingdom is one of the most popular solutions for website monitoring today. However, with all this fame on their hands, their free plan is a bit lacking, when compared to what the competition offers.
With the Pingdom free plan, you can monitor only one website, and alerts are limited to push alerts and emails.
Things get much better with their other plans, which do offer free trials, so you can test them out and see for yourself if the features they offer are useful to you.
Pingometer
Pingometer is another service that offers very little information for what their free plan includes. They also have hidden it right at the bottom of their pricing page, clearly pointing visitors to their other plans.
And there is a good reason for this – their free plan allows you to monitor only one website, from only one location, with notifications limited to push and email. The check frequency is also nothing to brag about – it can range from 1 to 30 minutes, depending on the case.
GotSiteMonitor
GotSiteMonitor offers a pretty decent free package – you can monitor 5 websites, at 10-minute intervals, from a total of 12 locations, spread across 4 continents.
The downtime alerts are sent primarily by email, with a quota of only 20 SMS messages available in the free plan.
They will also keep 30 days of historical data.
Their premium plans allow you to monitor multiple server processes and performance.
Monitis
Monitis is another website monitoring service that has a strong focus on its premium plans but also offers a free tier. The information for the features in their free plan is a bit buried on their website, so to save you the trouble of looking for it, here is what it offers: 5 monitors with 15-minute checks from 2 locations.
The main advantage of their free plan, however, is the extra features – it can also measure the loading speed of your website. This check includes complete page load, with js, CCS, images and external scripts. With the free plan, Monitis will check the load of one website from 2 locations each hour.
And on top of that, they can monitor the resource (RAM, CPU, running services) of one server in 30-minute intervals.
All-in-all, Monitis offers one of the better free solutions if you want to monitor website uptime.
BinaryCanary
With the free plan from BinaryCanary, you will have access to 5 website monitors, which will run at 15-minute intervals.
They have a smaller network compared to some of the other providers listed here, with 4 locations – 3 in USA and 1 in Europe.
Their advantage is that they offer multiple users per account, even with their free plan. The majority of other providers often limit this number to just 1 user per account.
Other than that, don't expect anything fancy like server or port monitoring.
Alerts from BinaryCanary can be delivered by email, SMS or SMS by email.
FreeSiteStatus
FreeSiteStatus have an extremely large network in 27 different locations. And you can take advantage of this large network even with their free plan.
Other than that, however, their free plan is pretty lackluster. With them, you can monitor 1 website in 60-minute intervals, with only email alerts.
However, due to this fact, uptime reports are available for 1 full year.
One response to "The best free tools to monitor website uptime"